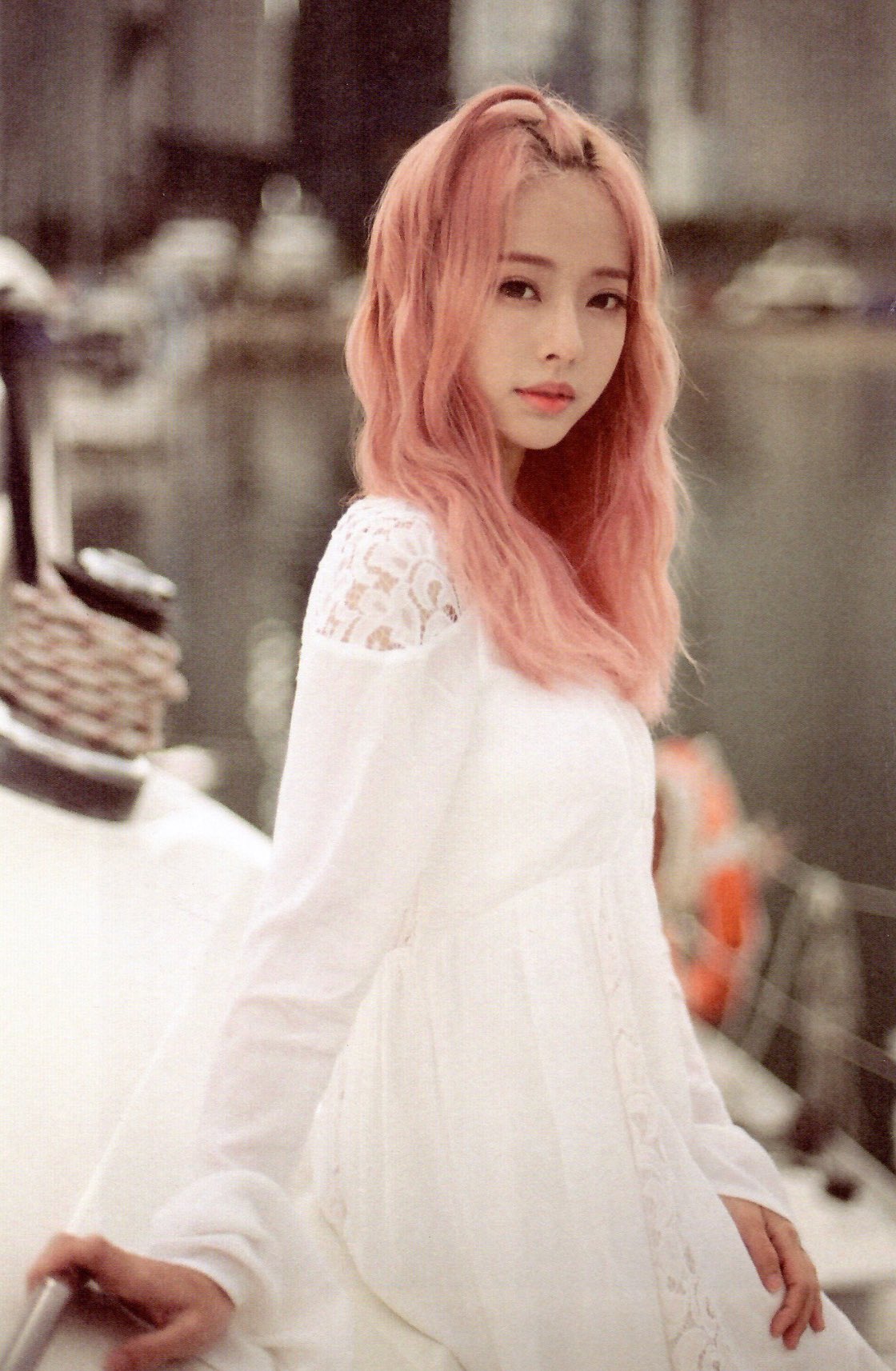 Stage name: ViVi (Hangul: 비비)
Real name: Wong Kahei (Cantonese: 黃珈熙)
Model name: Viian Wong
Birth Place: Hong Kong
D.O.B: December 9, 1996 (age 21)
Unit: LOONA 1/3
Animal: Deer
Color: Light Pink
ViVi is the 5th member of the group LOONA, and the focus of this website! She was born and worked in Hong Kong, working an amateur freelance model. She was initially teased on the 12th February 2017, however her first solo song was not posted until April 16th that year.
She is the oldest member of the group, being the only one born in 1996. Despite this, her voice is quiet, soft and sweet sounding compared to many of the stronger vocals provided by other members.
Nicknames:
ViVi was gifted the Korean name 'Hwang A-ra' (Hanja: 黃雅蓏; Hangul: 황아라) by Haseul (along with the other members) during the LOONA 1/3 One Year Anniversary V LIVE. Chuu stated on NCT night night with LOONA that she therefore sometimes calls her 'Ara unnie', due to this.
Another nickname mentioned by Chuu was 'Ppi unnie' (shortened ViVi). Yves stated in the same conversation she calls ViVi 'ViVi-way' due to her often being missing during head counts after taking her own paths. She is also known to be nicknamed 'BB Cream'.
Trivia:
- Her interview song was HARA - Choco chip cookie (source: loona studio)
- She has stated that she is a fan of zombies.
- When asked where she would like to go on a trip someday, she chose Hawaii.
- While ViVi's native language is Cantonese and she communicates in Korean as part of LOONA, she is known to have some knowledge of English and Japanese as well.
- She is known to occasionally mix up or struggle with words, due to the above point.
- While working as a model, she often collaborated with another model named Coco Cherry. They formed a duo named COVI, and have released a photobook together. ViVi has appeared in two videos posted to Coco's YouTube. They still appear to be friends, as indicated by Coco's active support of ViVi on her Facebook.